Lessons Prices
I offer a wide spectrum of lessons for golfers across all abilities. I apply a 10% discount to any club members taking lessons with me.
Individual Lessons
- 40 min individual lesson - £30
- Junior lesson - £20
- Junior lesson shared - £25
- 1 hour - 2 people sharing - £45
- 1 hour - 3 people sharing - £50
- 1 hour - 4 people sharing - £55
(inclusive of all equipment and video analysis)

Total Game Improvement Package
This package is designed to suit either the beginner or the more advanced player. An initial player assessment is carried out before a program designed to suit your individual golfing needs. Price includes a
The course program is uniquely designed for each individual and delivered at their specific skill level. Topics covered include:
- Swing analysis & fault detection.
- The scoring zone (100 yards and in, chipping & pitching. How to turn 3 shots into 2 more consistently around the greens).
- Putting (set up, make more putts, pace putting drills and more).
- Bunker Play ( How to get out first time every time and increase your sand saves).
- On-Course playing lesson, including course management and practical golf psychology advice.
- Awkward lies-understanding how to play off sloping lies and more.
Offer Price: £140 .... (Normally: £168)
Offer price Junior: £90...... (Normally: £108)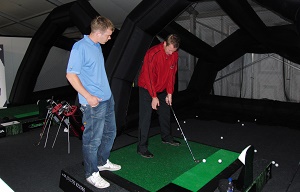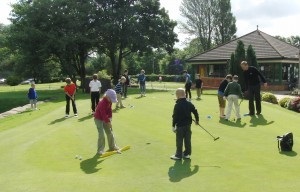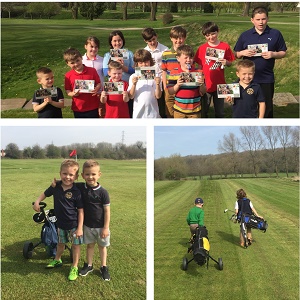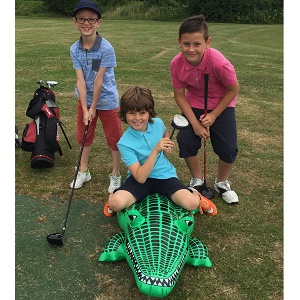 The On-Course Academy
The On-Course Academy will help you take your lessons onto the course. Playing lessons include essential course management advice and practical golf psychology tips to help you get the most from your game without changing your swing.

18 hole On-Course Academy lesson - £110
9 hole On-Course Academy lesson - £70
3 hole On-Course Academy lesson - £40
The All - Rounder
40 min golf lesson with 9 hole on course academy lesson.
Price: £90
Family Hour (4 people)
A game for all the family! Why not have an hour's tuition with all the family. Learn together in a fun, relaxed and friendly atmosphere. (max 5 people)
Price: £50
Golf Mornings
Why don't you and some friends have an introductory lesson? Who knows it may lead to a whole new pastimePrice £10 per person (min 3 people) including coffee and biscuits!! (all equipment and golf balls supplied).