FlightScope 3D Golf Radar Launch Monitor
FlightScope® is the worlds first-ever 3D Doppler Tracking Golf Radar, a state-of-the-art, portable indoor-outdoor 3D ball-flight and club tracking device, with capabilities far beyond traditional launch monitor technology. Compared to launch monitor technology, FlightScope provides the most accurate results, used on Tour and by the world's top coaches. FlightScope 3D Doppler Tracking Radar technology can measure any golf ball, every time without having to mark the ball with complex lines that smudge.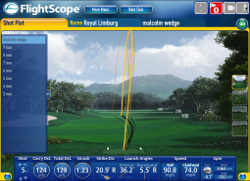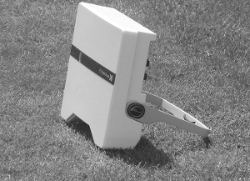 Custom Club Fitting
FlightScope® gives us the vital statistics of your game. We will give you the perfect fitting for your new clubs or check your current clubs and suggest any changes you must make. It is so important that your clubs are custom fit to your physique and style of swing as we are all different and have different swings. If you imagine that your golf swing is like a finger print with its own unique qualities and idiosyncrasies, therefore a club 'off the rack' will not necessarily suit you; you are therefore wasting money by buying blind.
FlightScope Coaching
We will show you everything that happens to your club through the hitting zone, giving you an amazing insight into your swing that you can not get elsewhere. There is no guesswork, no trial and error and no doubt what you need to do to improve. Having the evidence in front of you helps you change your thinking and your swing quickly and efficiently.
If you are interested in using FlightScope please make contact with us by clicking here.
Sav's Scottish Adventure